By Anjalee Chaurasia and Viraj Shah
With burgeoning advances in medical robotics including its practical and continued applications within surgery, questions surrounding its tangible merits have begun to overshadow its honeymoon period of hype from the last decade. Pessimistic and realist questions now dominate the conversation: "is it all a fad?" "When will we see a truly autonomous robotic surgical device?" "What has prevented us from reaping the benefits on large-scale?". The search for answers to these questions becomes all the more vital as we move at a fast-paced speed into a world where technology soars in every field imaginable. Another intriguing yet prominent question the COVID-19 pandemic has brought up is whether utilising robot surgeons would indeed be safer for everyone and more effective? The pandemic has resulted in an immense number of elective surgery cancellations and robotics may serve a newfound role in prevention of driving this workload even higher. Robot surgeons could pose as essentially a shielding layer physically separating the patient and doctor (saving both from the pathogen) and the fear it brings. [1]
Whilst it would certainly be foolish to suggest surgeons were superior at the mechanical process entrenched at the heart of surgery, fundamentally surgery is a messy and disorganised process: it involves the surgeon using palpation to identify anatomical features when visibility may be reduced, it involves the surgeon listening out for the prime moment to cease drilling, it involves a command of one's senses. This is not a novel concept – it has always been this approach that has set apart the most skilled surgeons from the rest of "the pack" – anybody can be trained to perform a procedure but not anybody can use intuition to their advantage in such a way. Hence, it is paradoxical to think that our approach to robotic surgery has been so heavily reliant on the former: the exclusive use of visual data to create a "one-size-fits-all" pathway followed by the device in question.
A brilliant new research collaborative has set their sights on altering this dynamic. The FAROS (Functionally Accurate RObotic Surgery) research project [2], a collaboration of four European universities, aims to integrate broad sense capabilities into surgical robots to enable robots to go further than tackling routine cases, elevating them into potential widespread use for the performance of complex operations. As part and parcel of this project, the robots "learn" to use everything at their disposal including feeling, hearing, construing and analysing giving them the ability to incorporate sense into their actions that far supersedes human capacity in this area [3]. The robots are built with navigator systems comprising vast-ranging auditory and haptic sensors that allow the robots to map out tasks more accurately to achieve this enhanced function. Their ability to synthesise and relate these non-visual signals to practical parameters should hopefully signify the start of a new focus within surgical robotics: one concerned with impactful over extensively ostentatious ways to improve the patient experience. [4]
Another enthralling venture is by CMR Surgical who have created Versius, a mobile robo-surgeon, to assist and carry out keyhole surgery. They are small and compact and have the ability to be transferred very easily and quickly. The need is also immense as only a third of patients requiring keyhole surgery successfully obtain it and Versius would greatly widen access to keyhole surgery. [5] Moreover, the robot-surgeon would allow complicated procedures to be carried out simply via a few access cuts helping reduce patient recovery times and potential risk of infection. Versius has already been rolled out in multiple NHS hospitals and has already proven itself as an irreplaceable part of the theatre team during the pandemic carrying out surgeries that otherwise would have been cancelled. [5]
We are incredibly excited to stay up to date with the outcome of these projects and hope they can live up to everything set out to do!
Writer's remarks: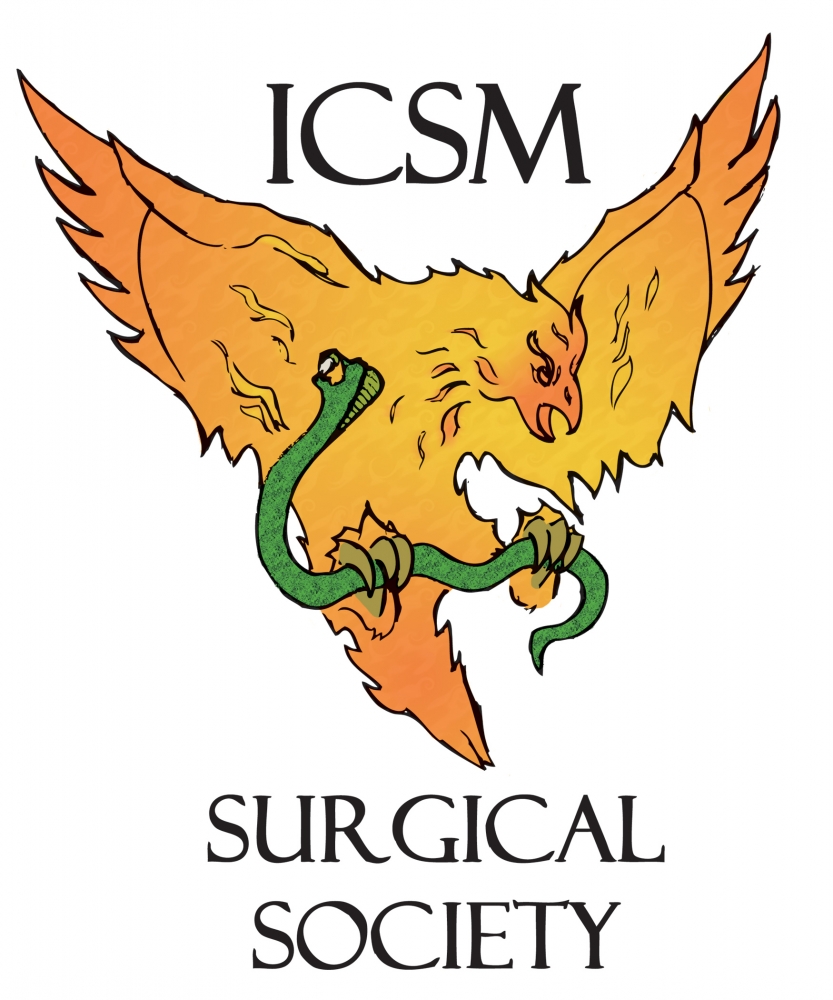 If surgery and surgical research peak your interest then you will definitely want to come along to Imperial College School of Medicine Surgical Society's Surgical Society events. We carry out a huge variety of events on a range of topics from refining surgical skills to talks from leading healthcare innovators on surgical technology to hackathons. There is always something to fuel the mind of a budding surgeon!
Link to Facebook page: https://www.facebook.com/ICSMSurgicalSociety
References: